We're heading into mid-May and you know what that means…wedding season is in full swing! I'll be posting regularly about the wondeful brides that I'm fortunate to work with so stay tuned for that! To kick things off, meet the stunning bride Linda who was married last Saturday. Linda wanted a fresh and simple bridal look, so we kept the colour focus on the lips and the cheeks while lightly defining the eyes.
Here are some of my favourite behind the scenes pics of her Big Day: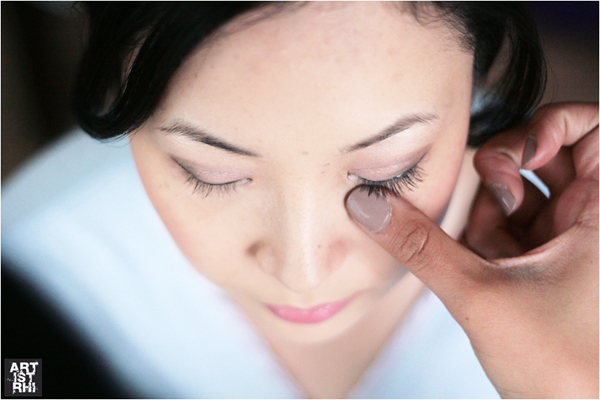 Aerial view of Linda's make-up (getting her falsies on!). Random pic I know, but I love it. Also realizing that I should get my nails done more often when taking pics like these lol!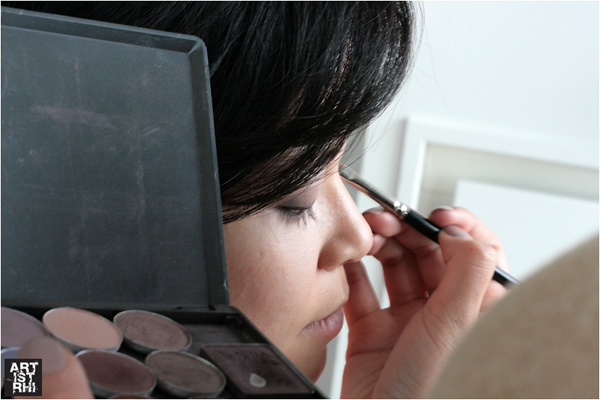 One of Linda's gorgeous bridesmaids. I love the way this shot is framed. Yes, another random.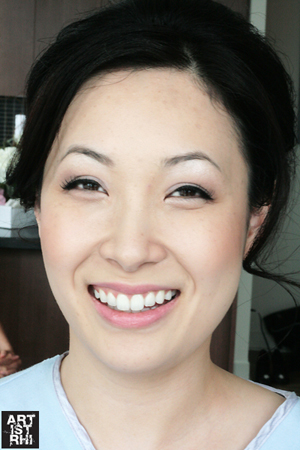 The blushing bride-to-be! When the make-up's done, that smile is just one of the many reasons why I LOVE what I do.

Side note: I seeeriously have the best brides. So thankful! Congratulations Linda! xo